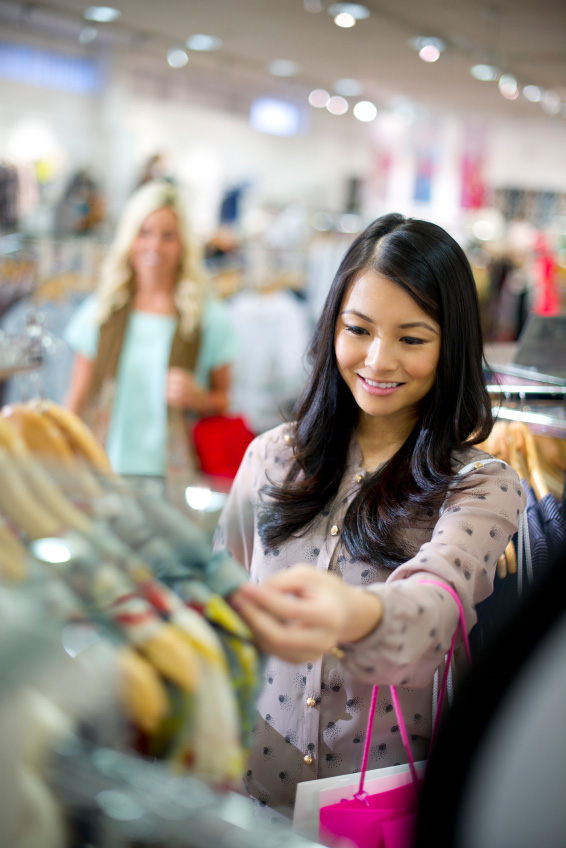 When shopping for new clothes every season, it is just too easy to go overboard with your spending. Whether you are trying to maintain a budget or you just want to keep a control on your spending, there are several easy ways you can save money when you go cloth shopping this season. So, for those who want to impress their family with their new found saving skills, here are some tips to keep your bills in check:
Use Cash
There are so many types of credits available to us nowadays that sometimes it is easy to forget your budget. So, the first thing to do is to cut off all these credit cards from your life, whether from bank or from stores, and depend on the cash you have. When you know how much your purchases are costing you, you will definitely keep a reign on them. At the same time, you are also saving up those ever-increasing interest costs that will accumulate on your unpaid credit bills.
Keep Away From Fads
Trends keep changing but some trends change too fast; you blink your eye and they are gone! These seasonal fads are not something you should indulge in often since they are expensive and go out of fashion all too soon. While still going for trendier outfits, make sure the style is such that it is classy and can be used more often. And those who find it hard to resist the fads should look out for the discount deals!
Shop Online
Shopping online has a whole lot of benefits; discounts, coupons and sweepstakes. There is always something going around on online shopping places! All you have to do is keep an eye out for these happenings. Sign up with all your favourite online retailers and look out for the offers and coupons they offer from time to time on latest fashionable and classy items. But, look out for clothes only when you need them not just because you have a discount coupon!
Buy Clothes Off-Season
Seasonal clothing should always be bought out of season because they are over-priced in the season. If you need a new swimsuit, buy it in cold winters when no one will be rushing to get them. Similarly if you need some jumpers, summers is the right time to look for some. You can easily get them for as much as 50 percent lower prices sometimes.
Select the Colour of Your Clothes Carefully
When you are shopping on a budget for a single clothing item, make sure you choose a colour that goes along with some of the items that are already in your wardrobe. Buying something that does not match with anything else you already have will mean you will have to buy complimentary items with it as well. So, the key is to design your wardrobe around a few neutral colours. And don't worry about looking drab; there are always accessories, bags, shoes and scarves to add colours to your wardrobe so use them wisely!
This is not the end of your saving ways; there are always some more creative ways you should keep an eye out for! At the same time, keep looking for discounts and sale signs when you need to shop! And while you are out on these shopping trip saving money, make sure your car is set for the trips by getting its chip tuning done regularly.
Author's Bio:
The author works as a professional personal shopper and loves to talk about fashions and trends. The author keeps writing several blogs to interact with people, informing them about shopping in more creative ways. It is time to get the chip tuning of your car done and get set for a shopping trip for this season.
(1241)
Latest Related Posts on AtHomeSense.com