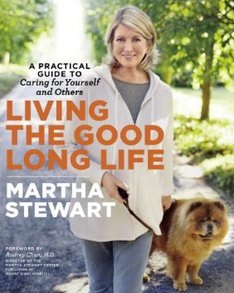 Making the most of a small space can be tricky — but with some clever decorating tips, even the coziest studio can become a comfortable home. We looked to the wisdom of Martha Stewart for advice on how to maximize tight spaces. Below are Stewart's top four tips for small spaces, excerpted from her forthcoming book "Living The Good Life: A Practical Guide To Caring for Yourself and Others," a handbook for living your healthiest life after 40. The guide contains tips from doctors and specialists on nutrition, fitness, wellness, home, organizing and more. We'll be sharing a selection of Stewart's tips for stress-free home organization on HuffPost Home.
Downsizing to a smaller living space doesn't mean you have to sacrifice comfort. Integrate any of the following design elements, along with innovative storage, to make a small apartment — or even just a room — feel more spacious and homey.
Have something to say? Check out HuffPost Home on Twitter, Facebook, Pinterest, Tumblr and Instagram.
(537)