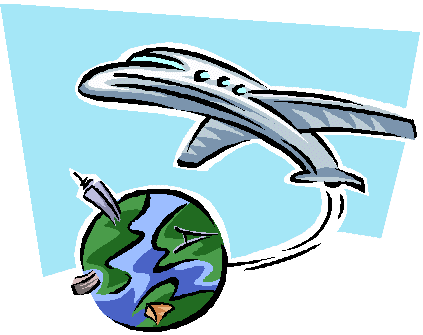 By Barbara Pronin
Frequent flyer miles aside – because, as many of us have learned, they may not be available when we need or want them – there are other ways to ensure you get the best possible price on air travel.
From Scott Gamm of TheStreet.com, here are five ways you can try:
Talk to the airline – Some airlines, like Southwest, do not allow their fares to be posted on third-party sites. Dealing directly from the airline could net you a better deal than those you find posted elsewhere.
Book a package – On sites like Travelocity, booking a package that includes the hotel as well as airfare could save you as much as $525. The packages have great flexibility, making them worth looking into.
Choose the days you fly – It's usually cheaper to fly during the week than on weekends, so the middle of the week is golden for travelers. Airlines and hotels know that Friday, Saturday, Sunday and Monday are the easiest times to travel, so prices are higher then.
Time of day matters – The most cost effective flights are the ones during odd hours of the day – including the first flights of the day at 6 a.m. and the red eyes overnight. The difference an early flight and the same one mid-day could be at least 20% cheaper.
Ask about special fares – the airline will rarely advertise it, but special rates on selected flights are sometime available for students, youths, and/or seniors.
Check airport pricing – In some cases, you can find a better rate by flying into or out of a smaller regional airport. In other cases, because flights are more frequent, the fare is less using a larger airport. Check out the options, if you have them.
Be alert to the oversold flight – If you are flexible on flight times, remember that oversold flights usually offer big discounts to passengers willing to be "bumped' to a later flight – so step up if volunteers are called for.
Reprinted with permission from RISMedia. ©2013. All rights reserved.