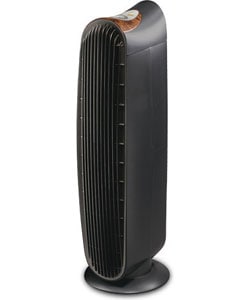 One of the main reasons why numerous people buy air purifiers is to prevent allergens in air polluting the environment around their homes. Not only can these purifiers reduce airborne allergens drastically but also improve the standard of life of the inhabitants in the home. Numerous high quality air purifiers like Whirlpool, Hepa, and Honeywell air purifiers are available in the market for the prospective buyer to choose from. There are five common mistakes that a buyer cannot afford to make while buying air purifiers.
Mistake 1 –Choosing The Wrong Size
Whatever brand air purifier the buyer might buy, it will not do well if he or she fails to procure the right size that can purify the area for which it is put to use. When someone buys a branded air purifier like the Whirlpool air purifier it is absolutely necessary to check the user manual to know the square feet area that the purifier would cover. At the same time it will also be expedient to measure the space at home so that the consumer can buy air purifier with a matching capacity. Size does not only indicate matching the room space with the purifier capacity but also refers to the fact that an oversized purifier is better than an undersized one. It can result in substantial reduction of allergenic elements.
Mistake 2 – Sacrificing Quality for Affordability
Every consumer these days is concerned about getting the best out of the hard earned money they invest. It does not mean going for some cheap brand that might compromise the quality one is looking for. Even if cheap brands could save a few bucks, they may prove to be losing proposition at the end of it. On the other hand recognized brands like Hepa air purifiers could cost a few bucks more initially but will prove to be economic in the long run. It will also keep the air within a place concerned neat, clean, and allergen free. Most of the low cost purifiers do not have filter or at best could have only a single filter and the motors used in such purifiers also cannot provide continuous filtration. Quality purifiers will run continuously and fight out allergens that try to pollute air continually.
Mistake 3 – Choosing a Purifier without Multiple Filters
Buyers should always make it a point to select purifiers that come with multiple filters. Good filters are indispensable for excellent performance of the air purifiers. Good quality air purifiers with multiple air purifiers will also spare the user from the problem of finding air purifier replacement filters consistently. When there are several filters in an air purifier its longevity will be much greater in comparison to the traditional purifiers. This is because there will be fewer requirements of changing the filter and thus a purifier with multiple filters will also prove economic in the long run.
Mistake 4 – Not Considering the Maintenance Aspect
Before choosing an air purifier it is also important for the prospective buyer to consider the maintenance aspect of it. When a purifier is purchased that requires consistent maintenance it will not only mean spending more money but also recurring interruption in the process of purification of air. This is not warranted and it could often happen when buyers choose some cheaper and inferior quality purifiers in order to save a few bucks. Instead buying some quality air purifier like the Whirlpool air purifier or any such other that comes with good after sales services and warranty can address the problem very adequately. Moreover when a purifier requires repeated maintenance it will help the allergens and other harmful elements in the air to build up during the machine off period. It is therefore necessary that filters that require little maintenance and do not need the technicians to open up the machine interior frequently are chosen with the purifier.
Mistake 5 – Not Looking for Comprehensive Warranty
Many buyers make the mistake of not looking for a comprehensive warranty while buying the air purifier. Such warranty should not only cover the purifier but also the filter used with it. Worst of all is procuring an air purifier without warranty and six months warranty is marginally better. Unless the machine has the backing of manufacturer, it will not last for long. Thus, a machine with at least one year warranty in respect to both the purifier as well as the filter should be purchased. Absence of adequate warranty will not only mean additional cost of maintenance but also problems due to non-availability of genuine spare parts at times.
These are not the only mistakes that buyers can make while buying air purifiers but all of them are quite common. All said and done buying the reputed brand purifiers like Whirlpool, Hepa, or Honeywell air purifiers would always be a better option for the prospective buyers.
Latest Related Posts on AtHomeSense.com