No need to hang wallpaper or a landscape painting — walls of windows let nature do the decorating in these homes. To see why homeowners are ditching drywall for glass, check out these stunning modern gems currently on the market.
COLORADO
300 Eagle Pines Drive, Aspen
For sale: $15.75 million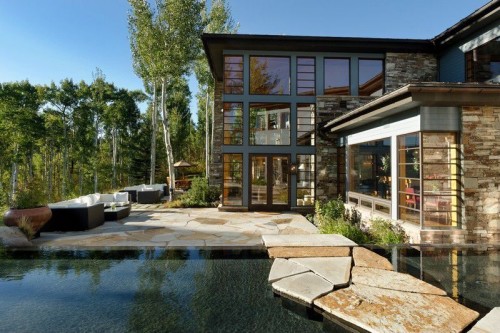 This luxury mountain home in Aspen ski country truly embraces its surroundings with a magnificent great room framed by 25-foot-high walls of windows. "It is a dramatic space that is ideal for an intimate family gathering or an event of several hundred," the listing description says. A scenic mountain view can be seen on either side of a striking stone fireplace.
FLORIDA
1236 Biscaya Drive, Surfside
For sale: $6.75 million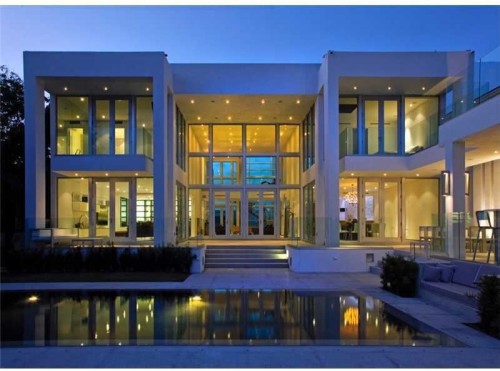 This Florida home takes advantage of its prime oceanfront location with walls of windows and glass doors facing the water. The home also has a private glass-edge pool, indoor and outdoor bars, a water moat and dock.
NEW YORK
(undisclosed address), East Hampton, N.Y..
For sale: $6.4 million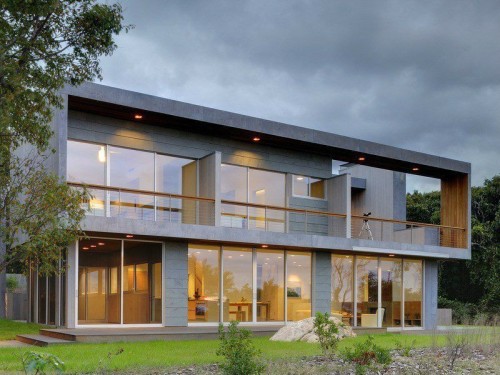 A minimalist design by the award-winning Bates Masi Architects, this 5-bedroom home overlooks a private bay stretching 125 feet. The home's exterior was constructed in 2009 out of two rectangular structures integrating slate, wood and walls of glass.
MICHIGAN
4600 Charing Cross Road, Bloomfield Hills
For sale: $5.795 million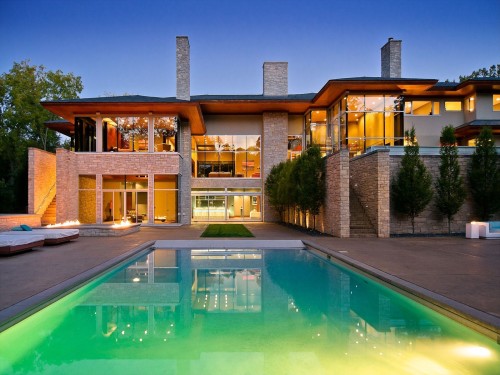 The glory of this home can't been seen from the driveway, but in the backyard a glowing pool is reflected off 2-story walls of windows. The cutting-edge design combines wood, steel, glass and stained concrete, "creating a symphony of warmth and interest," according to the listing description.
WASHINGTON
12600 Madison Ave. NE, Bainbridge Island
For sale: $748,000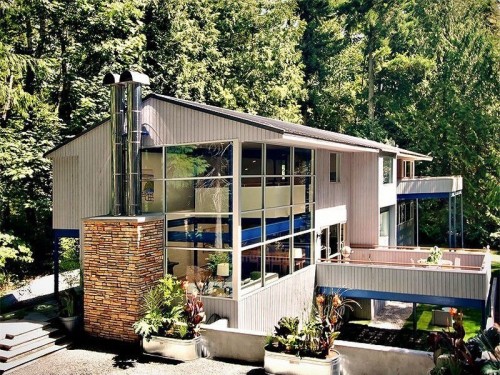 Bringing in natural light and a pristine wooded landscape, walls of glass are a standout feature of this Bainbridge Island home. Inside, an open floor plan maximizes the modern living space, creating an airy, spacious feel.