A year and a half ago, my (then) wife and I realized the inevitable: we needed to get a divorce. While it was mutual and we are the best of friends, I was suddenly faced with the reality of having to find a place to live suitable for myself and (more importantly) my two young boys. How would I ever be able to afford the barrage of expenses of a divorce AND be able to afford a decent home for my kids? I came up with a plan: renovate for rent.

My plan was simple. Find a rental that needed basic renovations, and propose a significant reduction on the rent in exchange for the work. Here is how I did it, and how you can do the same.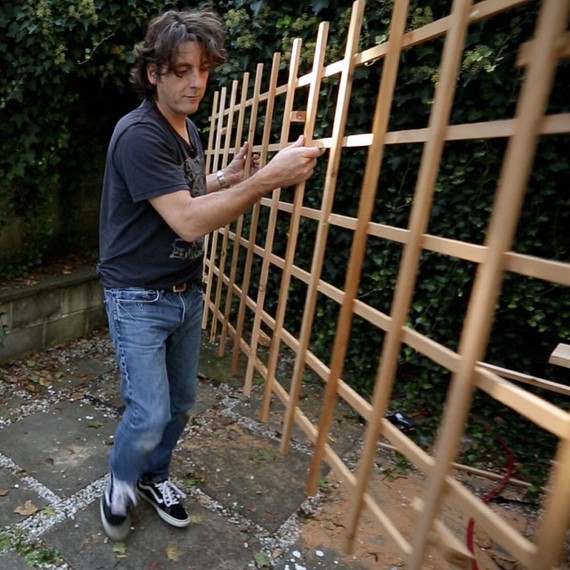 Adding some curb appeal to a rental. (Photo credit: Matt Abourezk) #RFR
First, hop on Craigslist. Search for a rental that is suitable and view the pictures. Look for areas that could use upgrades. Kitchens, bathrooms, landscaping, etc.
Tip:
If a picture of the kitchen for example, is not included, there is a good chance it's missing for a reason… it's outdated. This is good for us. Rentals on Craigslist are generally advertised by the owners, so replying to the ad will get you directly to them. It took me about 15 inquiries before I got interest.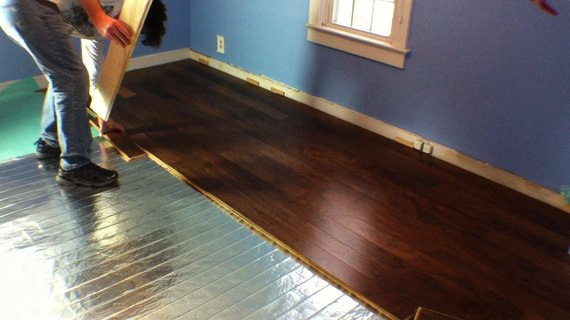 Installing a pre-finished engineered wood floor for one of my landlords… #RFR
Simultaneously you'll be wanted to reach out to as many realtors in your area as possible. Obviously they have a pulse on the rental market, and can be immensely valuable. Two of the residents I renovated for rent were through realtors.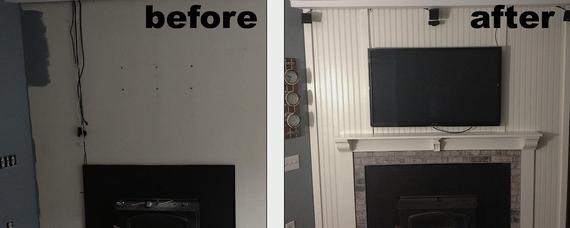 Another rental… #RFR
Once you have found an interested party, you must present to them a specific outline of the work to be accomplished. Within the outline are some complications that need to be addressed.
Insurance: Because I am a licensed contractor, I have workers comp insurance. You will need to discuss how to protect yourself, and the rental owner. Renter's insurance doesn't always cover this.
Skills: Make sure you are capable of the work promised.
Permits: Be sure to check with the town/city to make sure any work you are performing doesn't need a permit. If it does, it must be clearly stated in the contract as to who is responsible for paying the fee.
Materials: Make sure it is understood who is paying for what.
If Work Can't Be Completed: What happens if you get injured (not in relation to the rental)? There must be a contingency plan in writing, such as paying of the full monthly rent if unable to complete the work outlined.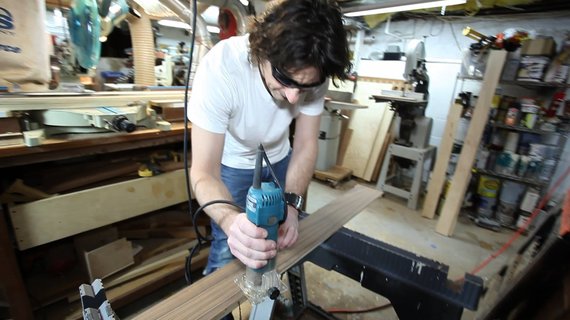 #RFRing… (Photo Credit: Matt Abourezk)
Life is expensive! Use your talents to help defer the cost, while you
Renovate For Rent.
Licensed home improvement contractor Brian Kelsey can be seen and heard regularly giving out advice on an array of media outlets. Watch him on tv and on his how-to video series "Kelsey On The House." Connect on Facebook , Twitter and Instagram!