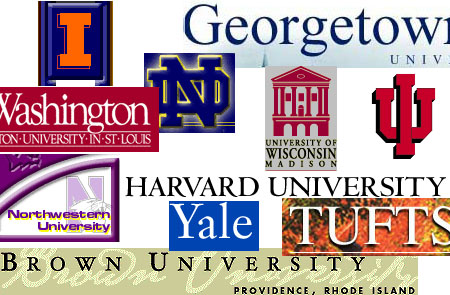 Late spring is the season for high school and college graduations. It is a time of transition for millions of young people and a time of celebration and hope and promise. Yet the lingering effects of the Great Recession, notably the difficult jobs environment in an economy increasingly beset by global competition, is giving pause to the ambitions of young people. This persistent dilemma ought to engender serious thinking about whether our society and culture are serving students well by encouraging and steering all of them to four year college education tracks.
One disturbing data point, perhaps symbolized by the college-educated baristas still living at home, is that only about 27 percent of new jobs forecast by the Labor Department to be generated in the next ten years will require a college degree. A related point, although experts disagree on the exact number, is that hundreds of thousands of good "mid-level" jobs, well-paying and with good benefits, go unfilled due to lack of qualified applicants. The problem is particularly acute for manufacturing, although construction, transportation, health care, information technology, and other sectors' experience the same problem to various degrees. In spite of the fact that women account for an increasingly higher percentage of the workforce than men, they are severely underrepresented in the mid-level, skilled occupations which traditionally have been filled by men without college education. It is disturbing to note that, in the prime ages of 25-54, the proportion of men actually in the workforce is at an historic low, around 81 percent, and trending lower. Almost one in five men in this age cohort is unemployed, on disability, or has given up looking for work.
These issues point to a need to rethink our drive to channel all young people toward four year colleges. The problem lies in the fact that our culture does not value or promote the skills needed for some of these jobs: mechanics, welders, pipefitters, machinists, and operators of computer controlled machines. These are the occupations with the largest labor shortfalls in today's manufacturing economy which is experiencing a moderate to healthy resurgence. Parents don't encourage their children to pursue such career paths, and educators feel bound to steer all their students towards the "academic" track. Our culture no longer celebrates working with the physical environment, solving practical problems like fixing an engine or a computer glitch or laying a perfect brick wall. This cultural mindset has resulted in manufacturing firms consistently reporting that their highest obstacle to success is finding skilled labor.
By contrast, other cultures still celebrate the dignity and value of working in mid-level occupations–and enjoy considerable economic benefits from them when they institutionalize their values. In Germany, Austria, Switzerland, Scandinavia, and elsewhere, 40-70 percent of each age cohort goes into some sort of "dual system" featuring apprenticeship in economically vibrant industries. Cooperation is strong between educators, companies, parents, and civil society. The value placed on skilled work is reflected in some of the pillars of European culture like Wagner's opera "The Master Singers" which celebrates the labor guilds and master craftsmen tradition. In Switzerland, among students finishing primary school in the year 2000, 42 percent of those who attained the highest scores (4 or 5) on the Program for International Student Assessment (PISA) exam chose to go into vocational education.
In addition to the inherent human value of doing productive work, the outcomes of vocational education in Central Europe are compelling: students are paid in their apprenticeships and receive ample guidance on meeting the transition to adulthood, productive careers, and a place in civil society. Higher proportions (86 percent in Austria and 78 percent in Germany) complete the programs and high proportions get jobs in their fields of specialization. Majorities stay with the company which trained them and even those who switch usually remain in the same or related fields. High wage premiums are associated with those who complete apprenticeships (even in the United States). Companies have a steady pipeline of appropriately skilled workers and get value from their trainees from the day they start work, and much more when the young employees are certified in their fields. Youth unemployment is uniformly lower in countries with established dual system models. For the age group 16-24, in the current year, unemployment in Germany is below 8 percent and around 9 percent in Austria. It reached 15 percent in the United States, 43 percent in Italy, and around 24 percent in France, all countries with minimal apprenticeship programs. Success is not limited to Germanic cultures: the United Kingdom, Australia, and Canada have all expanded apprenticeships in recent decades.
Longtime education scholar and leader in educational reform Nancy Hoffman summarizes the case for vocational education as follows:
. . . the smartest and quickest route to a wide variety of occupations for the majority of young people in the successful countries is a vocational program that integrates work and learning. The countries doing the best by their young people have a different mindset than we do about education. The purpose is not "college for all," as in the United States today, but rather to provide the education and training young people need to prepare for a career or calling.
Longstanding and deeply embedded cultural, social, and institutional differences between Central European countries and the United States precludes wholesale adoption of the dual system as organized in these countries. Yet the success of those systems, and the increasing visibility of apprenticeships in Anglo-Saxon cultures, coupled with the recognized need to do a better job of preparing our own students for careers that exist in the modern economy, argues for taking a serious look at ways to adopt whatever parts of those systems can be grafted onto U.S. institutions. While it will definitely require a long-term adjustment in cultural expectations about work, many companies and clusters of firms in industrialized areas in North Carolina, South Carolina Michigan, Kentucky, Tennessee, and Wisconsin are already experimenting in crafting local solutions to skills shortages. Their success is measured by providing good jobs and fulfilling careers for our young people. Oftentimes, German, Swiss, and Austrian companies, working to take advantage of the friendly and competitive environment in the United States, take the lead in working with local schools and governments to create new apprenticeship programs.
The Obama administration is now touting new programs to encourage apprenticeships. It has committed $2 billion to double apprenticeships (albeit from a low level) over the next four years. But these efforts will flounder if we do not rebalance our "mindset" as Hoffman puts it, or our culture, to recognize the dignity, value, and sense of fulfillment that is a part of skilled labor.
On June 17, The Aspen Program on Manufacturing and Society in the 21st Century, along with partners including the German Embassy to the United States, the Representative of German Industry and Trade, and the German Center for Research and Innovation, will convene a conference to explore some of the successful examples of creating new apprenticeship-style programs in the United States. Speakers will include the leaders of both German and American firms taking leadership roles in this reform effort, leaders of regional training consortia, and state-level economic development officials. Commerce Secretary Penny Pritzker will be the keynote speaker. Click here to watch live beginning at 9:00 am June 17, 2014.